I have about 6 months left on the ArcNames project. Yesterday, I took time  to review my original project design and assess what I need to do to fulfill all the original goals. While I have achieved what I set out to do regarding teaching, training, conferences and presentations to the public, I need to speed up with writing papers!
These have been two years of unforeseen events and challenges both in my personal life and to society in general. My original supervisor, professor Sæbjørg Nordeide became very ill in spring 2019 and later passed away, just at the onset of the Covid-19 pandemic. I am sorry that we never really got to work together beyond the application process, and both the project and the archaeology department suffered a significant blow losing Sæbjørg. The supervision was taken over by  professor Randi Barndon, who has been a brilliant support the last 6 months.
Postdoc project work in a COVID-19 world
This blog has mostly consisted of introductions to various aspects of the material I am working on. I use the posts as a way of getting a grasp on these matters. However, originally I also wanted to write about my work and everyday life, both as a testimony to the activites of the project and its progress and as an input to other postdocs or people considering research stays abroad. The challenges piling up have meant that I never got so far – even though it would have been the more relevant because of said challenges.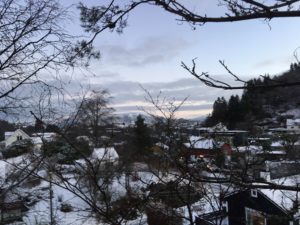 The spring lockdown due to the coronavirus could have been an occasion to focus on writing and getting some more papers out. In stead, I had two children of 2 and 5 years in the house all day, and writing (not to say thinking) with both of them literaly crawling on my dashboard proved to be trying. I know that this experience was shared by many researchers all over the world, but this did not keep me from thinking (and sometimes crying out) daily "this is impossible, simply impossible". Levels of frustration and stress were getting high, although it was also nice to have this extra time with the offspring and get to paint Easter eggs etc. Nonetheless, my husband did excellent work diverting the kids and two articles have now been through peer review and will be out eventually. I also managed to deliver a large grant application. This was achieved by writing through the night while they all slept.
As of now, I am still working on 3-4 papers, or rather ideas for papers, hoping that I am not being unrealistic about getting them all done. The children are back in kindergarten, but it will always be a challenge to combine being a parent with doing research. This is emphasised when you move to a place without family or other network. The topic of Iron Age personal names is truly exciting and full of perspectives, but also very complicated. It takes time, focus and energy to comprehend and to further process into a format that is digestable and interesting both to other researchers and to everyone else. That is also why the posts for this blog are some time underway.
Done is done
Besides writing papers and blog posts, an MSCA grant is an opportunity for career development and acquisition of new skills. I have focused on developing my teaching skills and decided to follow the University of Bergen's education programme for academic staff in university pedagogy, which I completed this December. The greatest benefit of doing this course has been meeting teachers and researchers from other parts of the university. For the final project I worked with Håkon Dahle from biology and Joseph Tabbi from English literature on an exploration of dialogic teaching.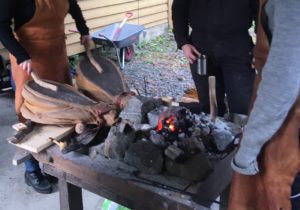 What I enjoy most about being at UiB is the interaction with my wonderful colleagues at the archaeology department at AHKR. At the moment, we all work from home office by decree of the university and the Bergen municipality, but we manage to have inspiring meetings in research groups and to plan for a conference next year. We will even have our Christmas party on Zoom.
Another important purpose of the ArcNames project is to build bridges and facilitate dialogue between onomastics and the Language Collection at UiB on one side and archaeologists on the other. I have done this through teaching and lectures, but first of all through a full day seminar held in October where researchers presented and discussed the status and perspectives for using place names in Norwegian archaeology. Following this, I am assembling an article collection on the same topic.